HOW TO GET THE IMPORT PERMIT IN USA
Overview


– In the USA an import permit is required only for 13 plants and more
– The Import Permits are free, they can be requested quickly online on the USDA site and they cover 5 years. See how to proceed bellow. Plant purchases with import permits tend to be processed faster by the customs than parcels of less than 13 plants to repeat buyers without permits. The green – yellow label with the permit number is stuck on the parcel which goes directly to the phytosanitary station before being forwarded to your address place ( written on the parcel).
How to do that?


– Bellow is where to download plant import permit applications in the USA ; the number of imports in 5 years is unlimited, and it's free.
– They are entirely free of charge. A single parcel with an import permit may be processed faster by the customs than 2 parcels of 12 plants each.
STEP 1: Registed your account
Click the button below:
>> LINK
then pick customer:
STEP 2: Enter a valid E-mail address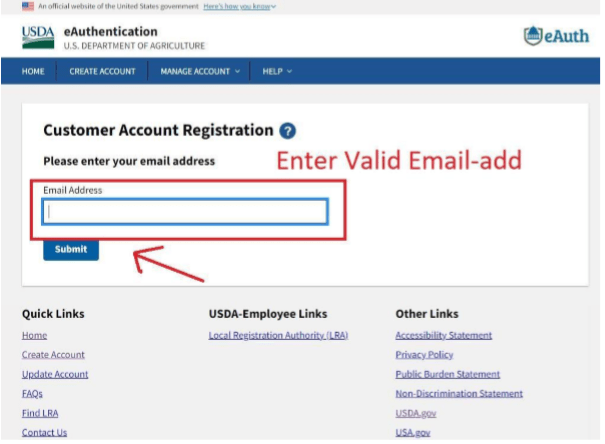 STEP 3: Confirm email: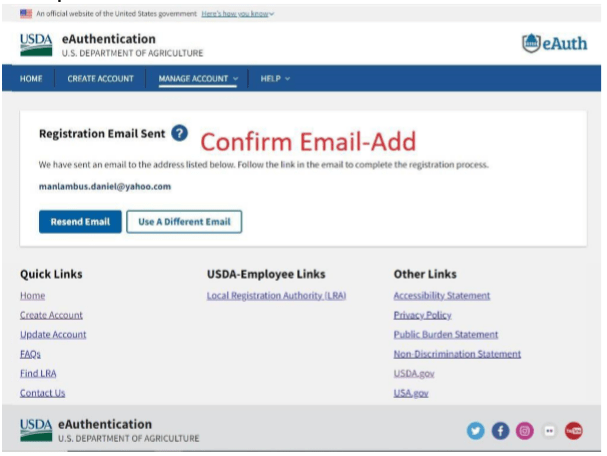 STEP 4: Go to your Email to confirm the registration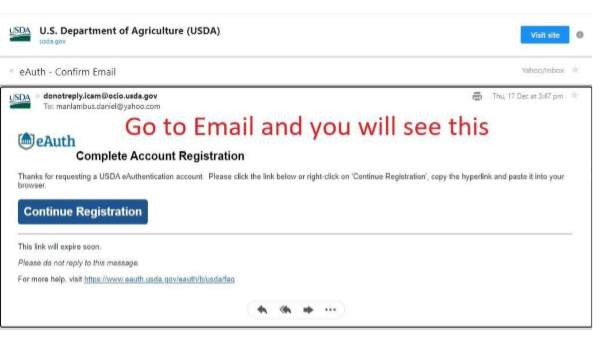 STEP 5: Enter your name surname then "Password"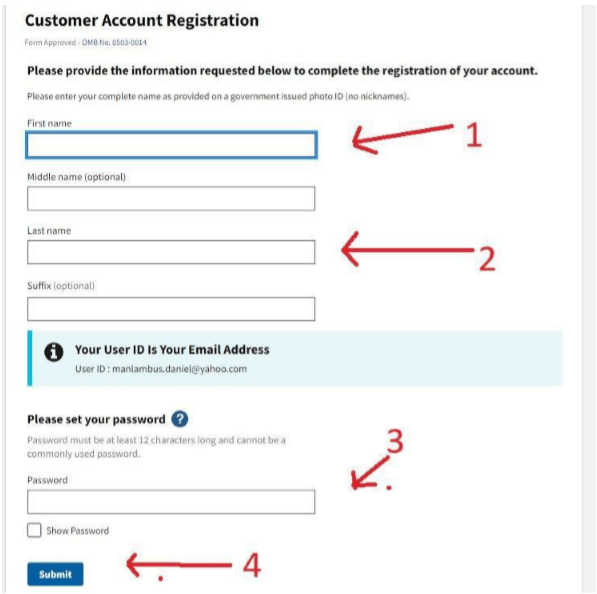 STEP 6: Login to your account, please verify your indentity in your account in the linkbellow, you must login first and click the link:
=>> The LINK HERE
STEP 7:
1. Click Create\Renew\Amend Application
2. Choose Program Office Plant Protection & Quarantine
3. Choose Application Type for PPQ:
PPQ 587 – …- OTHER THAN Fresh, Frozen or …
=>> Contact me on facebook if you want more help to fill the import permit form
STEP 8: Where to download plant import permit applications in the USA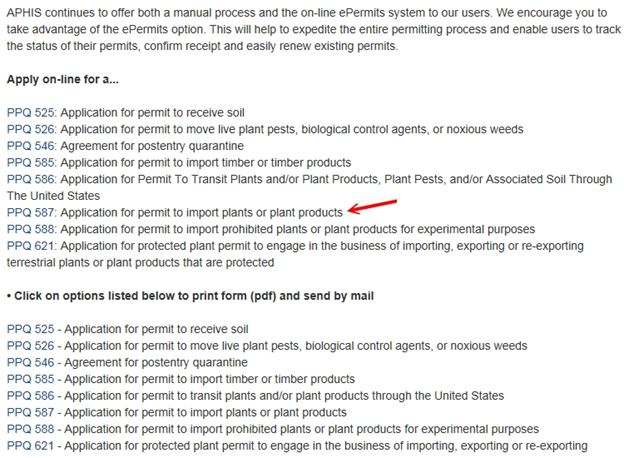 STEP 9: Send the completed application by facsimile to (301) 734-5786, or mail to:
USDA-APHIS-PPQ
Permit Unit
4700 River Road, Unit 133
Riverdale, MD 20737-1236
STEP 10: Receive a confirmation from USDA about your import permit
STEP 11; Send your import permit (.pdf) and your label (.pdf) of import permit to us (admin@greenboog.com)
* How to get label: You may request the PPQ Form 508 (Green/Yellow labels) on-line through ePermits under the "My Shipments/Labels" feature. Otherwise, send your request to GreenandyellowPlantslabelrequest@usda.gov. *
**Notice: when you send your label, specify the number no. of label can use (ex: label #1)
A permit will allow you to import for a period of 5 years an unlimited number of times. This is totally free.
Writed by David